RivalRipper.com has been working hard on creating the most amazing eBay Template Builder on the market!
The following screenshots are from inside our new template builder software. We made our software very easy to use. All you have to do is select from pre-built snippets on the right and drag and drop them on to your template on the left.
Here is a few screenshots of what you will see inside our eBay template builder…
eBay Listing Templates As Easy As Drag And Drop
Just drag and drop a pre-built snippet from the right and click image, or the text to change it. We have over 300+ pre-built snippets and layouts for you to use.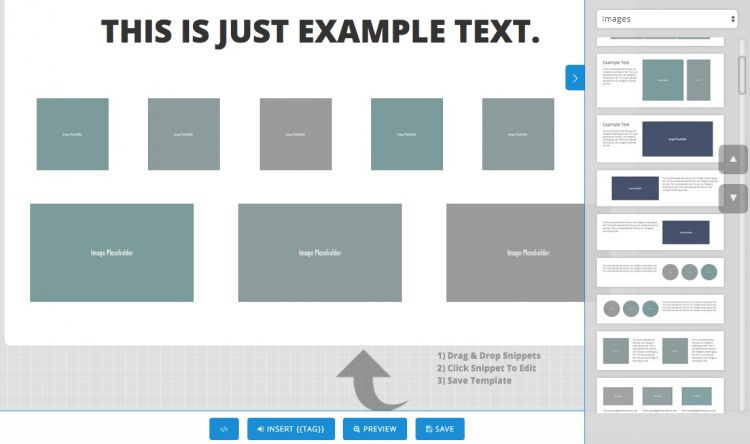 Our eBay Listing Template Builder Has 150+ Fonts Available
With over 300 snippets and layouts and 150 fonts, there are millions of combinations available for your to pick and choose your perfect template for all of your eBay listings.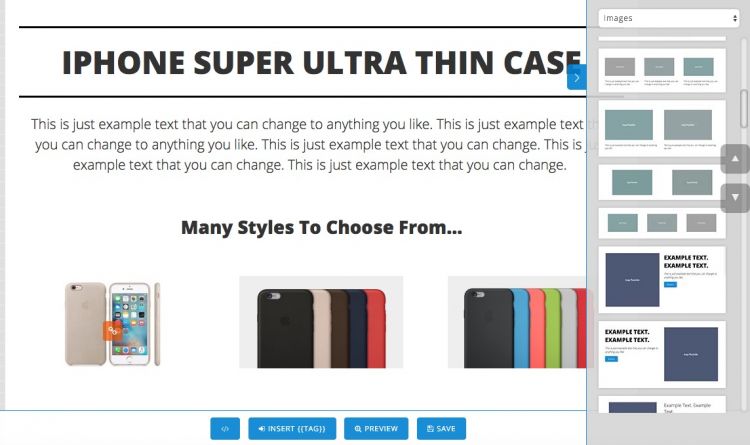 The Same eBay Listing Template With A Different Font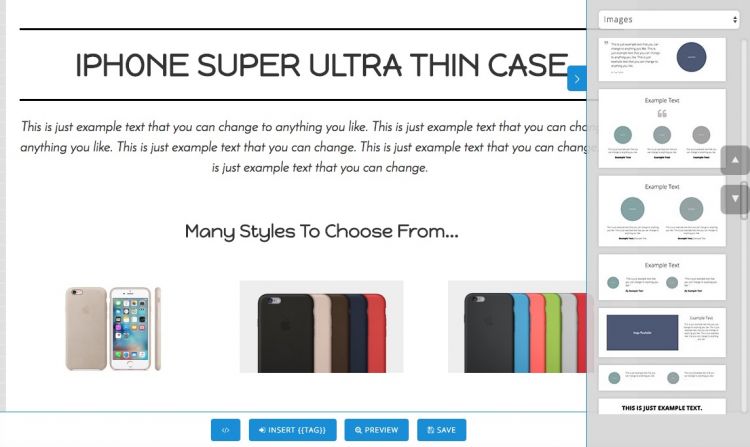 Final Thoughts on eBay Template Design
We believe that design is a VERY important aspect of an online presence and we want to make sure that our own personal listings look better than our competition. This is why we worked very hard on developing this modern eBay listing template builder that does not look like it came from 1998. It's intuitive. It's clean. It's modern. And the templates are responsive which mean they work on mobile. We use no ACTIVE content in our code which means all our templates and snippets will work post 2017 when eBay stops allowing active content on their eBay descriptions.
Again, all people who sign up for RivalRipper.com, will receive the eBay listing template builder included. So, what are you waiting for? Try it out and make it happen!
To receive your free eBay listing templates, sign up at RivalRipper.com and scroll over to the Templates section to see what you can build today.
Try our Easy eBay Template Builder
We have some amazing eBay Tools for you INSIDE.
"For our new friends, Rival Ripper is an eBay listing management platform that combines template building, message tracking, order management, and pricing all into one powerful tool. To learn more about Rival Ripper and get insider access, sign up for our 100% free newsletter."

Yuan Huynh
CEO & Co-Founder of RivalRipper.com
We value privacy. No spam. No worries.